In Macomb County, Michigan.
Screen printing, heat transfers, and embroidery are the services we offer.  Regardless of what you are looking to have done, we will find a way to make it happen!
Methods
Printing Method Options
We offer four main printing services including Screen Printing, Embroidery, Sublimation, and Heat Transfer. Check out each of them below to learn their difference and don't hesitate to give us a call with any questions you may have!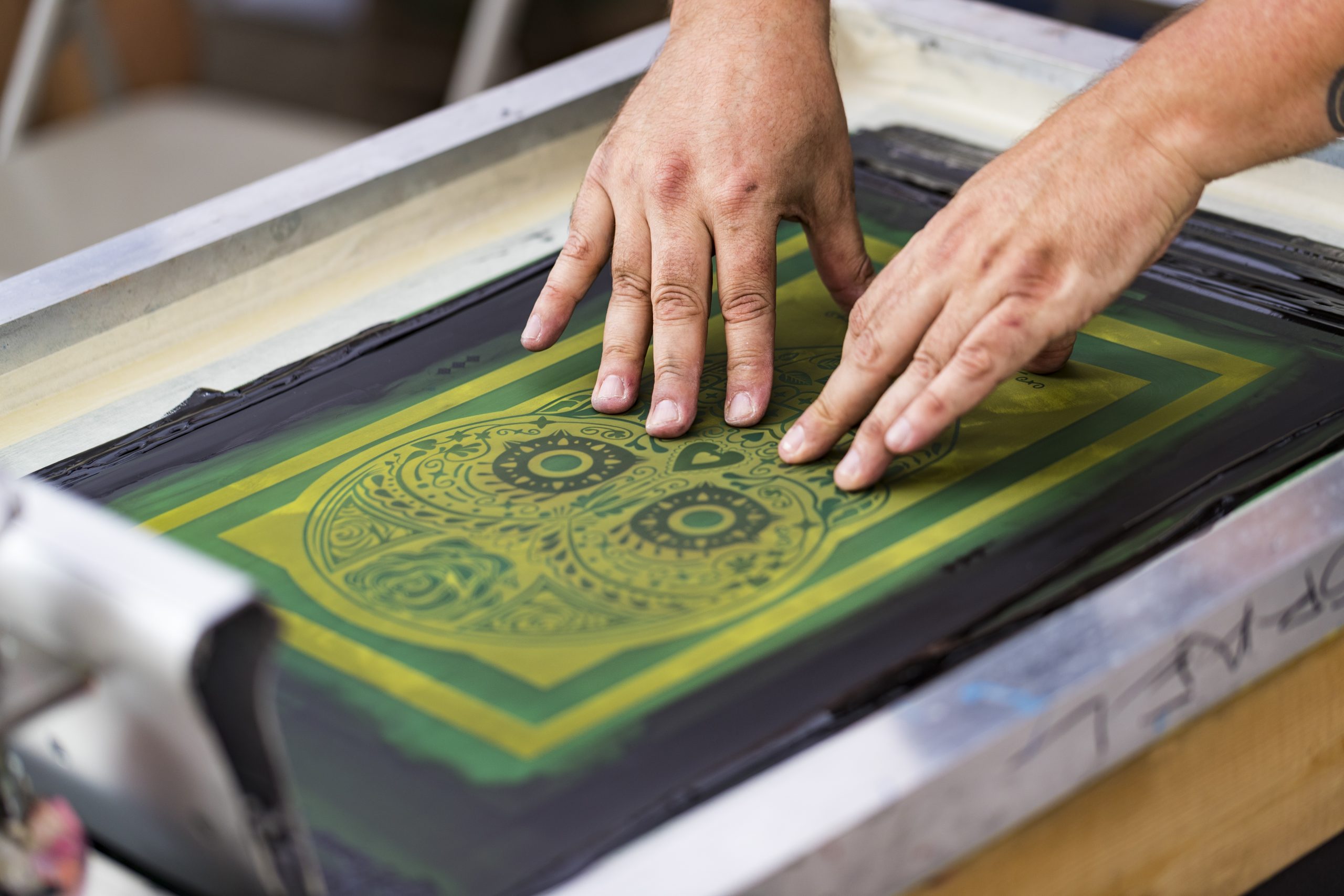 Screen printing is the main service we provide. Printing on all locations of the garment as well as printing on many pieces other than clothing.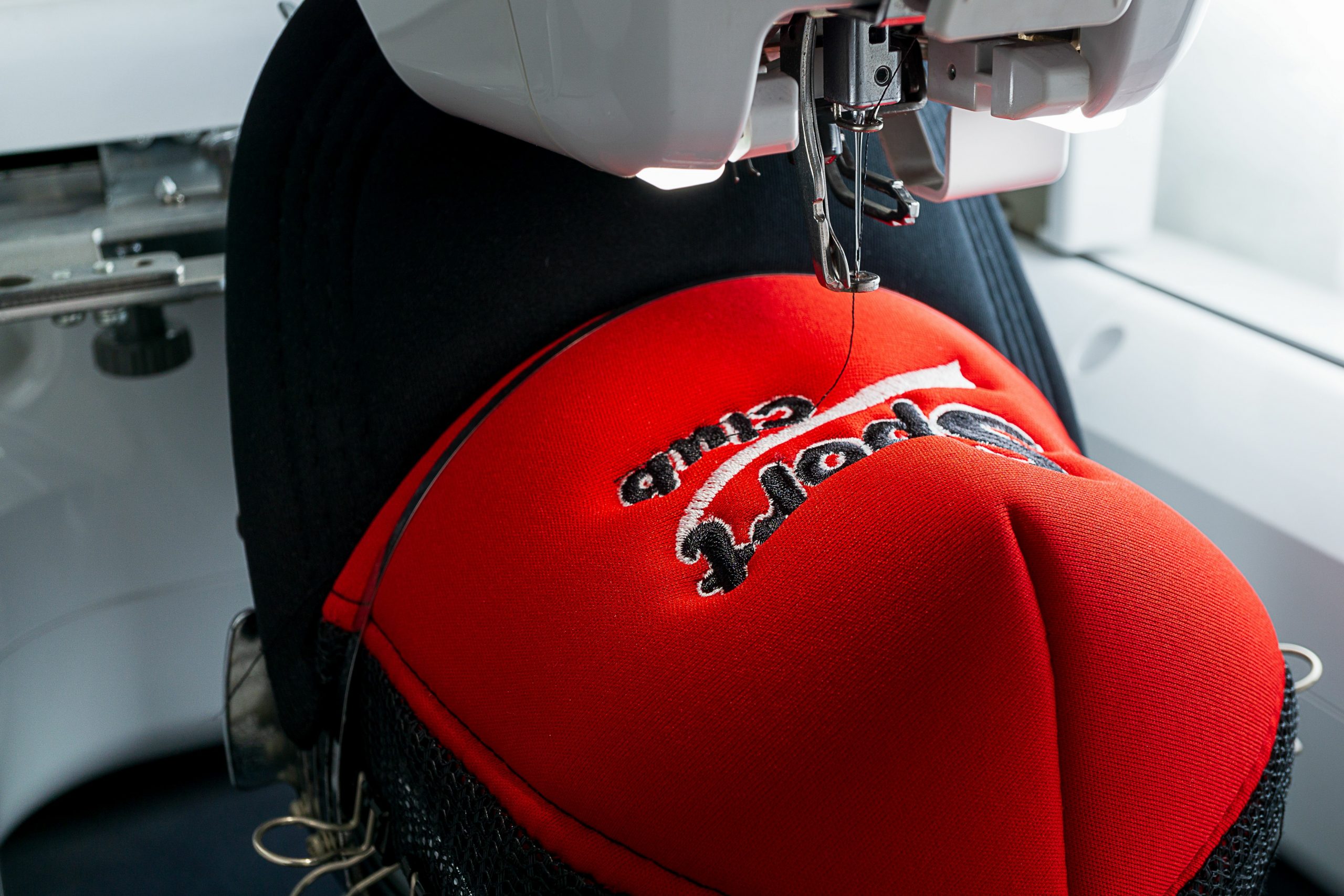 Our embroidery services include jackets, hats, shirts or anything you need in large quantities. Pricing is very different for embroidery so be sure to contact us with your embroidery questions.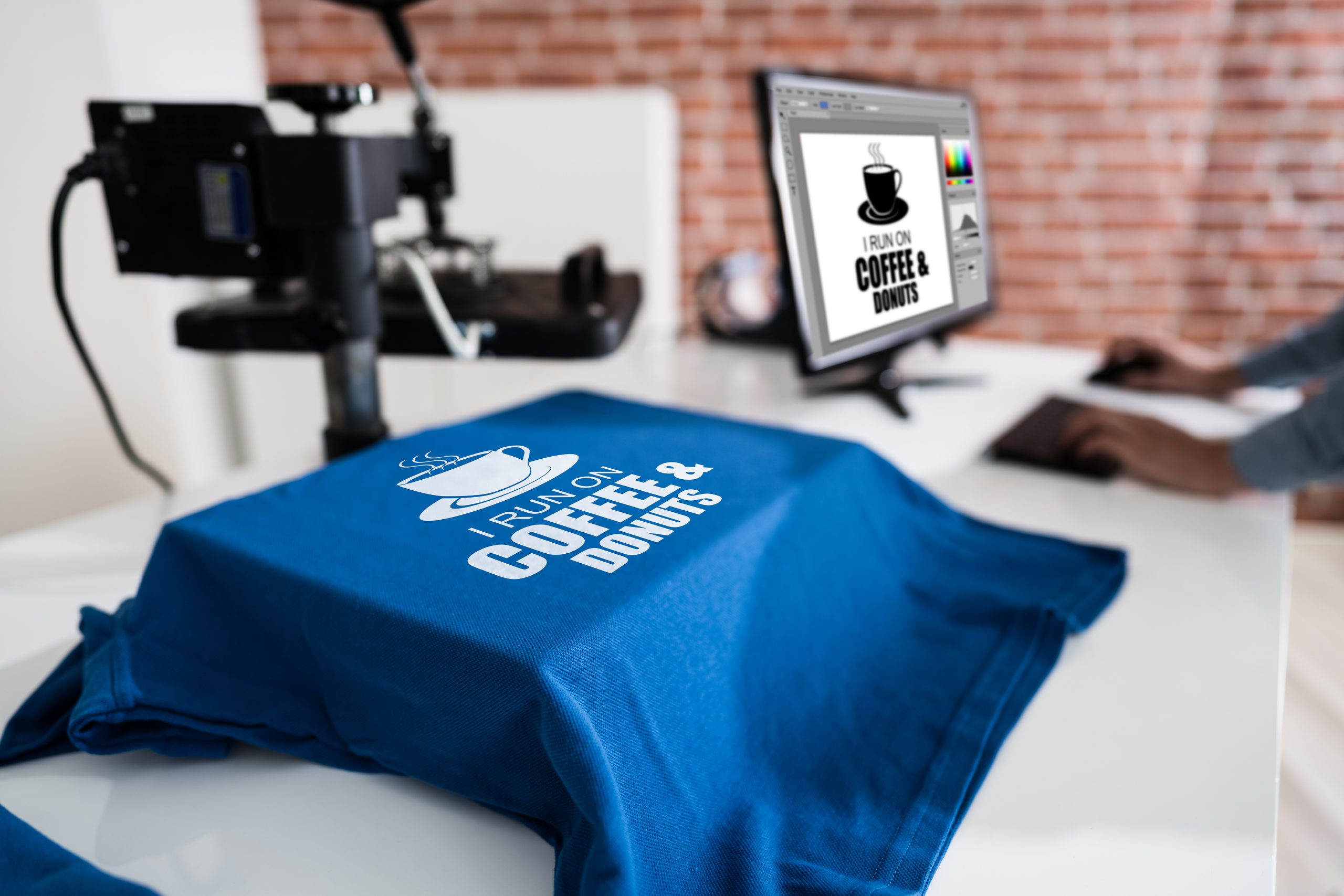 Heat transfers are used to create any personalizing. Our heat transfer material is either vinyl or plastisol transfer. Adding numbers and names to garments is what heat transfer is used for but, we like a challenge and creativity.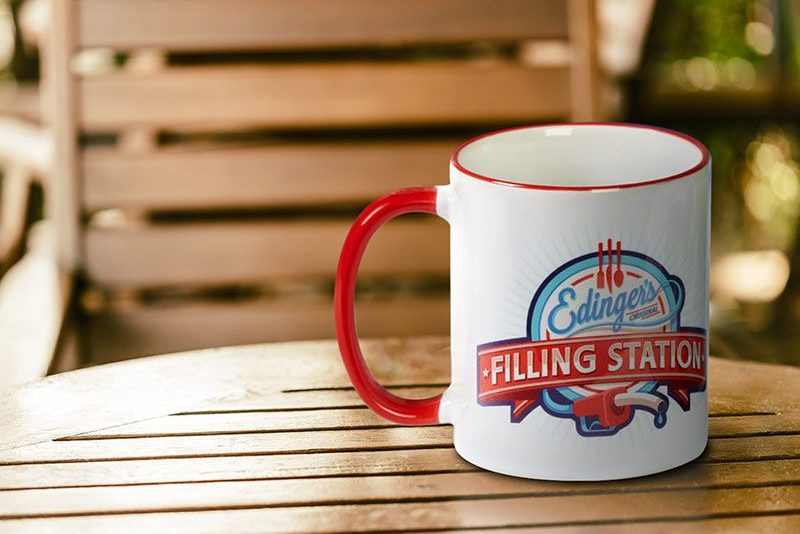 Publimation Printing uses heat to essentially bring ink and fabric together as one. First, a design is printed onto special paper. The inks that are used turn into gas when brought under heat, then combine with the fabric and permanently print onto the fabric.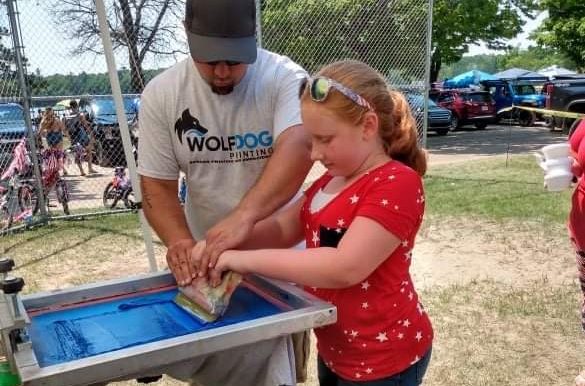 WolfDog will bring the fun to you with LIVE screen printing at your next event. What better way to get the party started by watching the t shirt you are about to put on be made right in front of your eyes. Live screen printing is a great way to get people involved and excited to be at the event. This can also be a great money maker while t shirts can be sold at a great price and a percentage of the earnings comes right back to you. For more information please contact us today.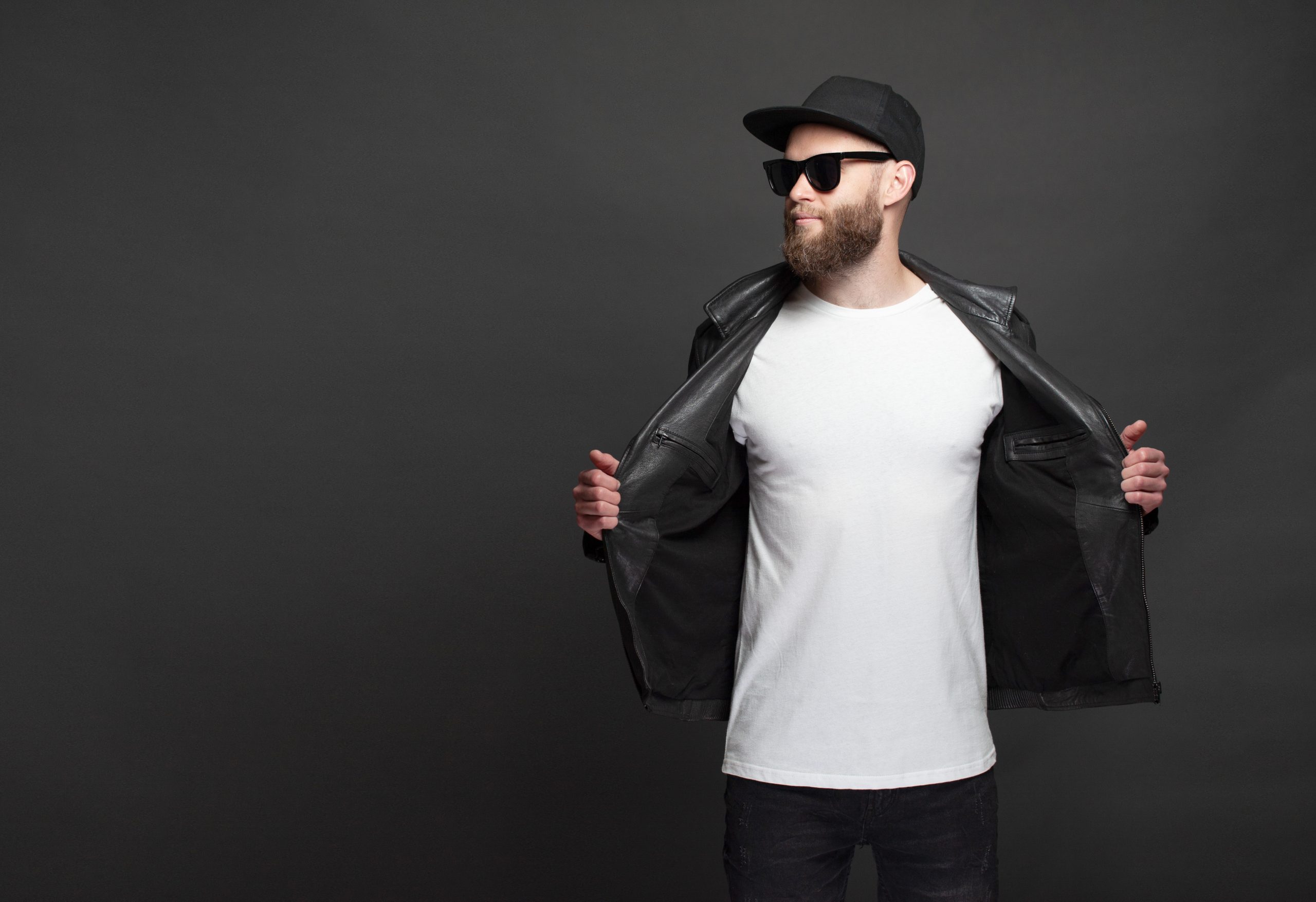 There are many different variables when pricing out a single piece. Number of colors, placement of the image, the garment being printed on, how the garment is being decorated, and many other variables can all have an affect on the overall price of your order. Most companies will lay out a price guide for their customers to reference in order to avoid a conversation with their customs and to often using a price guide can mislead someone in to thinking something is a lot cheaper than it really is. With all the different variables in apparel decoration we want to make sure we understand your needs.
Whether you need one, 100, or 1,000, we can't wait to be a part of your event or special occasion. You can get a variety of styles, colors, and sizes.
We make custom bags of all types, from tote bags and backpacks to drawstring and duffel bags. Custom screen printed and embroidered bags are some of our specialties, but we can use different printing methods to make the bag of your choice.
Embroidered hats are a speciality of ours, and we can easily use other print methods to create your custom hats. 
We have everything from performance wear for your toughest workouts to professional team apparel for races. If you need jerseys for your team, we have a variety of print methods that can help your team spirit shine through!
Nothing says word of mouth marketing like a customized fleece, jacket or vest in the winter. Take your message with you wherever you and your crew go. 

Design
We can take your deigns and do any tweaking you may need or provide custom designs that will meet your unique goals.  We have a team of design specialists who can bring any idea you have to life.

Print
We move to print once approval has been given on the digital mock up sent to your email. We are able to keep you posted on the progress once the printing is completed.

Deliver
Once we have your items off the press, we will ship them immediately. Once we have the design and clothing selected, we can typically get your items printed and shipped in 5-7 days.  And we offer FREE SHIPPING ON ALL ORDERS! 
Our new web stores make ordering the custom apparel for your ensemble, team, or business almost effortless. We create a page specifically for you to order from. This page can be password protected to keep it members only or open to anyone that wants to sport your screen printed apparel. Its made even easier when you choose something from our catalog.The best part is no more order forms. No more collecting money and no more distributing the custom apparel once its ready to be worn. We can ship it directly to whoever ordered the garment or if you find it easier to get all of the apparel in one place, we can ship everything to one address. that choice also saves on shipping costs. To learn more please contact us
What our Customers are saying Let me tell you this is company you want to make all of your custom apparel. Ryan was very easy to work with, friendly, gave great advice and kept me informed of the process every step of the way. I wanted a specific blend of fabrics for my custom screen printed shirts and he was able to deliver exactly what I wanted very quickly. The shirts came out perfect, for a great price and I will absolutely be returning when I need more custom gear. If your in the Metro Detroit area and in need of custom apparel, contact them, you won't regret it.
We have used J-R-E Shirts for many years as our apparel printer. They always meet our deadlines ahead of time. A very personal experience through the process of designing and ordering.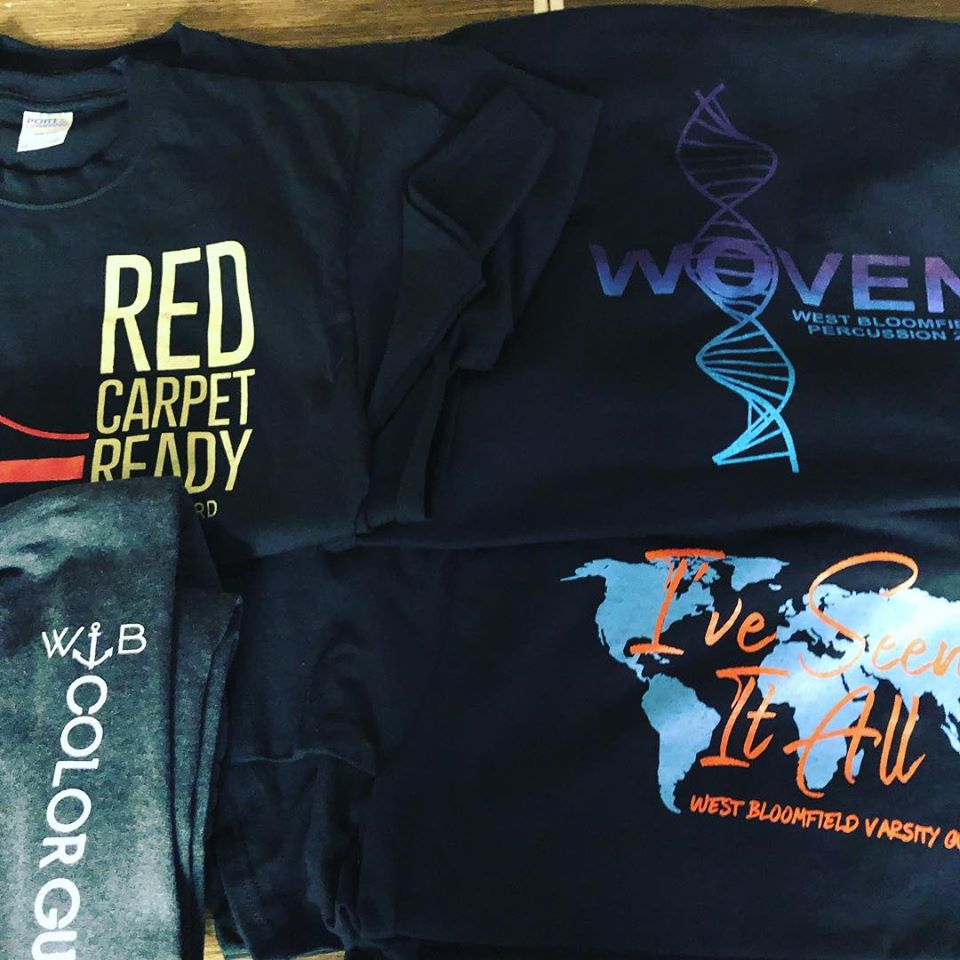 Your Brand or Design on T-Shirts, Bags & More.
Free Shipping
We offer free shipping on all orders! 
100% Satisfaction Guarantee
We provide 100% satisfaction guarantees on everything we offer and we make sure all of our customers leave happy. 
Family Owned & Operated
We are family owned and operated and take great pride in servicing the local community we live in. 
Printing Made Simple
We take all of the guess work and frustration out of design and print work by making the process as simple as possible for you.